30 Apr

THE STORY OF T. AND K.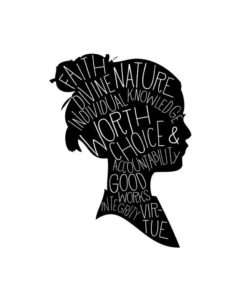 T. and his daughter K. joined the WELL©HOME Community in September 2015 and formally emerged in July 2017. Clearly on paper, because the young T. and her baby continue to have the support of the whole community.
Twenty-one years old and a child of almost three, they now live in Poggio Mirteto (near Rome), but when they reached WELL©HOME T. she was just over 18 years old and K. was only a few weeks old.
Following the death of her mother, in 2012 T. left the Congo, her country of origin, to Italy, changing different reception centres for unaccompanied minors. After the birth of K., she was transferred to WELL©HOME and here began her life project in Italy.
The relationship that led to the conception of the child ends soon, but not the left unresolved issues, such as the religious problems that have caused fractures in her family and the recognition of the child by the father who has never realized. T. has achieved many goals, thanks to its strength and the determination that has always distinguished her. The first level secondary school license, the various work placement periods, the search for a new home after WELL©HOME, a job and then independence. So many endeavours are crowned by the important recognition of subsidiary protection that finally puts a point to its long and painful migration path T. today works as a cleaner for hotel rooms in the centre of Rome, lives in Poggio Mirteto and continues to be a young and stubborn woman. WELL©HOME continues to be a point of reference for her, her second home, and she continues to be a great example of female resilience of strength for the whole community.