01 May

Leeds Beckett Placement – Elain

Hello, I am Elain from Wales.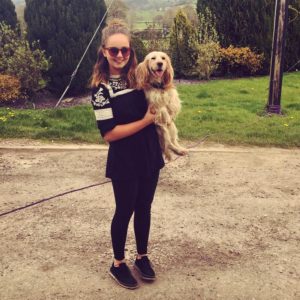 I am in my first year of studying Youth Work and Community Development in Leeds, England. I have joined the IFALL team for 10 weeks as a part of my university course.  I arrived on Saturday and I have been made to feel very welcomed. I am excited and ever so happy to be here, and can't wait to see what is to come…
I am from a small village in North Wales, which is smaller than Örkelljunga, so settling down here I hope won't be a big difference to being at home. All the greenery and lakes makes me feel like I am at home. I live on a farm and love being outside, and I am excited to start exploring Örkelljunga. I am the youngest of three girls, both of my sisters love to travel and I want to follow in their footsteps to discover different cultures, and what an excellent place to start than in Sweden.
This organisation is a totally new chapter for me, it is not like anything I have ever done before. I am excited to learn new things and develop as a youth worker. Working with others from various different countries and cultures will open my eyes to a whole different world. I am very grateful for this opportunity and I am really excited to start working and being a part of the activities.
Elain.