21 Mar

EVS MEHMET

Hello!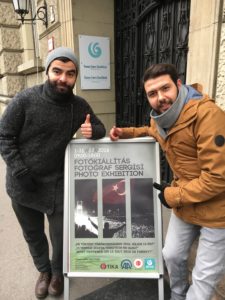 I'm Mehmet. I live in Turkey / Ankara. I'm EVS volunteer in Sweden. I have been in Örkelljunga almost 6 months. The first time I came, my English was very bad. therefore firstly I worked field of economy the in İfall office. It is very boring and demanding a job. It was very difficult for me because All work since last year was waiting for 1 year and we did in 1 month. Actually we could finish earlier. The team that came to check up liked the work we did and I liked the result.
Now We are checking regularly and it is eeasier and also quicker.
Despite of my English level which is not good I m trying to be active cause I m social and have some Turkish friends.
Sometimes there is an EVS meeting in Stocholm. It was hard for me cause of my language level.
Maybe you think that EVS is boring but my experiences have improved.
For example
I like to cook and try new tastes.But I saw other sıde of kitchen here.Dishes need to done and need to work clearly to have less mess.I learnt I should make economic food because here everything is very expensive.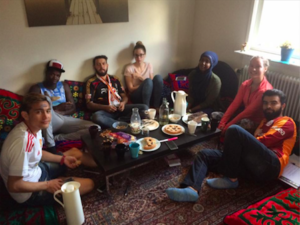 I follow the discounts of the supermarkets on facebook. It's better this way.
Another exapmple is laundry.Instead of doing ıron all the time I learnt to dry my clothes not with drying machine but with rope like classic way.And after drying I folded my clother properly to make them smooth in wardrope.
My English is getting better. I m working on my own but it is moving slowly because I'm not practicing. I watched a video about English yesterday.Two men had learned four languages in one year. And they learned by being exposed to that language. I guess I have the same problem. The official language of Sweden is Swedish and most of the time is spoken in swedish and Turkish friends around me that makes it difficult to learn English.
Here you can always be in sports. I like this feature of this place. I have played football in Turkey before. I wanted to try football here t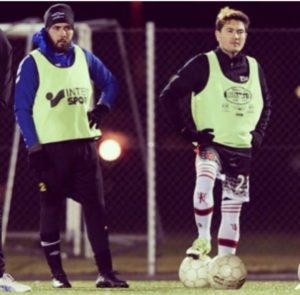 oo. And I went Fc Örkelljunga.
I was very bad in my first training. My friends were making fun of me. but I believed and I worked hard. I wake up early every morning and ran. But I hurt my foot. Therefore I stopped running. Then I decided to go to work by bike. and this has strengthened my condition.
I was very good in my first match and I scored a goal. Then I joined the team. I was very happy.Because I saw that If you want,ıf you work and ıf you believe you can do everything.
That s all from my last 6 months.To be continued…