20 Mar

National Treasures: The start of something new.

A successful start to the European Capacity Building project "National Treasures"

Organisations from Australia, Brazil and England came together on the 13th- 17th March 2017 to begin the project. The meeting took place in Strandhem and aimed to introduce all the organisation to each other and plan the projects development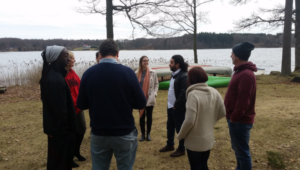 The project itself aims to; 
1.Foster co-operation between youth organisations in Europe, Latin America and Oceania
2.Up-skill education staff and strategic organisational staff to increase knowledge, skills and methodologies for inclusion in the field of non-formal education through sports, circus and performing arts
3.Inspire local partners to create new non-formal education activities for young people who do not fit in well to current educational provisions
4.Offer opportunities for long-term volunteering in non-formal education engagement projects
5.Improve the knowledge of staff in the participating institutions around Erasmus+
During the beginning of the week all organisations involved presented themselves to the group. We have worked with Everything is Possible before on an EVS project but the Australia and Brazilian organisation was a new corporation so it was important for us to learn about their organisation.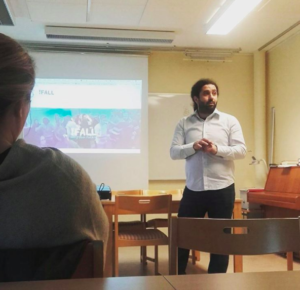 (UK) Everything Possible CIC is a small organisation operating in the field of international youth mobility and social inclusion established in 2011 but employing staff transferred from Everything Possible, who have over 16 years' experience working in this field. They are the coordinators of the project. 
ACER Brazil is a smallish community development organisation that started out in 1993 working with the recuperation of street children from the centre of São Paulo. 
(UK) Manor CofE academy is a local English partner. It is a school with over 1000 students. The Principle of the school has been eager to release staff on project visits, both for the purpose of risk assessment and also for staff personal and professional development. 
(Australia) Westside Circus (WSC) builds the creative capacity of young people from diverse cultures and backgrounds by encouraging physical play, exploration and analytical thinking about social and personal issues.
The project group visited the local area and visited IFALL networks including; Caprifolen Voltage Club, Örkelljunga Education Centre, Forum Örkelljunga, Örkelljunga Music School. 
[metaslider id=2607]
The project will continue for 2 years and will next meet in Australia in November.