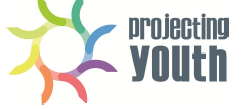 15 Feb

Projecting Youth! Part 2 in Spain

The next stage of the project; Projecting Youth is soon upon us! If you would like some background information about the first meeting in Pavia and all the general information then just click the following link; IFALL Projecting Youth! 

The next part of this project will commence in Spain,Logroño between the 29/02/2016 to the 06/03/2016. IFALL will be hosted in Spain by the organisation Asociación Juvenil Teatral ON&OFF and we will participate in a training course aimed at trainers that will, in the future, work with the young people that will be involved in the later stages of the project. It is so the young people can later begin developing their own theatrical and artistic projects for their own social development.

It will involved 3 organisations that are involved in "Projecting YOUth" and this includes (ON&OFF as coordinator (Spain), Calypso – il teatro per il sociale (Italy) and IFALL – Integration För Alla (Sweden) as partners). 7 representatives from these 3 organisations will take part in this training activity in order to transfer knowledge and the content of the intellectual outputs that have been created during the previous stages of the project.

The main objective of this activity is to provide those trainers who will run the local workshops in each of their organisations' countries which will be implemented in spring 2016, and focused on educating young people on personal and professional skills that could allow them to develop their own theatre projects or cultural events to promote at the same time their employability. The creators of the intellectual output activities will also participate in the training course. The will ensure that everything is clear and everyone is easily able to carry out the activities. This will allow everyone to transfer these skills and activities into their own sessions and workshops when they return home.

In general, the training course and its content will give its participants the opportunity of getting to know the best practices of ON&OFF at local level for the education and inclusion of youth, meeting the staff of the organisation and discovering the facilities of the entity (on which the training course will take place).

To find out more information please look at the webpage of Projecting Youth and also "like" its Facebook page to keep up to date on every part with blogs, post and photos!

And take a look at the other organisations involved in the projects! Click the links below to view their websites.
| | | |
| --- | --- | --- |
| Asociación Juvenil Teatral ON&OFF | Logroño, Spain | |
| Calypso – il teatro per il sociale | Pavia, Italy | |
|   | | |