Description:
The purpose of the project is international cooperation and creating and establishing the permanent network of so-called "Heart Points". Each International cultural Heart Point is going to be a creative centre, where members are going to conceive, develop, and execute cultural events. Events are going to, along with introducing cultural heritage, also promote heart values like acceptance of differences, understanding, humanity, friendship and solidarity – on personal, national, and international level. With the network HE-ART, an example of cultural tourism is going to be set up, and with it, the pulse of a Heart Point that is going to work for the local community, the nation, and for international cooperation and connecting. Among others, we are going to address the problems of the youth, unemployment, globalisation, immigration and stigmatization of immigrants, European citizenship, Euroscepticism, and other problems that permeate lives today.
Objectives:
Create and establish a permanent network of "Heart Points", cultural and creative centres promoting
cultural activies.
Develop a project booklet, focusing on "cultural tourism" and funcnioning also as a manual, since providing
examples of the different cultural workshops
Develop and present an interactive theatrical play based on real story of a migrant childs as good practice
example
Organize six local events where Heart Points are presented to the public, holding debates and open
discussion about euroscepticism, the future of EU, integration and youth employment.
Partners:
Coordinator Druzinsko Gledalisce Kolenc – Slovenia http://druzinsko-gledalisce-kolenc.si/
GEOSS Association – Slovenia – http://www.geoss.eu
Litija Municipality – Slovenia – https://www.culture.si/en/Municipality_of_Litija/
Comitato 10 Febbraio – Italy – http://www.10febbraio.it/
Rieti Municipality – Italy – http://www.comune-rieti.it/
Larissa Municipality – Greece – http://www.larissa-dimos.gr
Medina del Campo Municipality – Spain – http://www.ayto-medinadelcampo.es/
Mata Malam – France – http://www.matamalam.org/
Lezha Municipality – Albania – http://www.lezha.gov.al/
Shoqata Shqiptare e Ambjentalisteve Industriale – Albania – http://www.srcit.org/
Sandanski Municipality – Bulgaria – http://www.sandanskibg.com/
Association Euni Partners – Bulgaria – http://www.eunipartners.eu/
Meeting/activities: event meeting in Örkelljunga in March 2019 has been successfully implemented.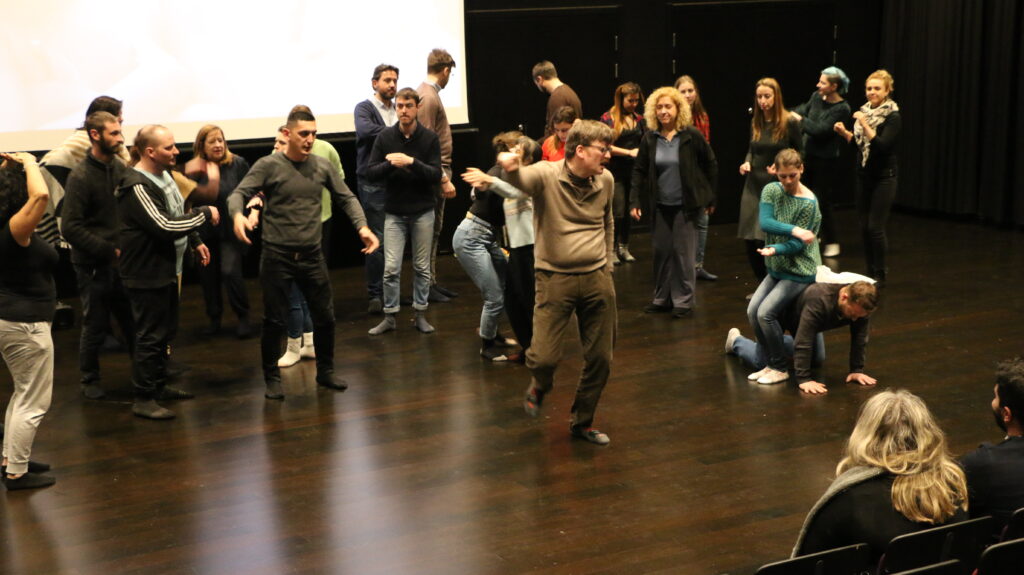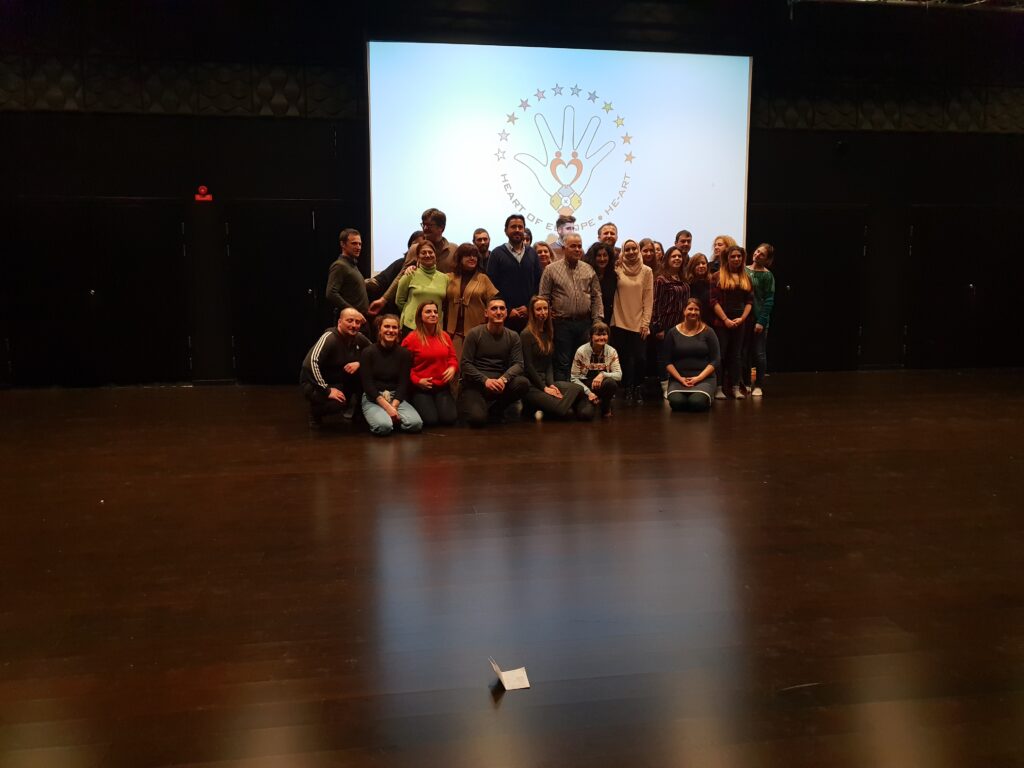 Project results for IFALL: Project website, Booklet, Meeting Event in Örkelljunga, "Heart
point" (a cultural centre) belonging to a new Network "of towns".