26 Apr

Share is caring.

Hej alla!

How it's going your week? 

I'm here to let you know how was the last Youth Exchange. It had place in Strandhemn, people from Croatia, Italy, Hungary, Turkey and Sweden.
It was my first Youth Exchange so is possible I don't have too many experiences about that. I learned with each of them. It's beautiful to find people who cares what is happening in the world and they try to find different ways to change it.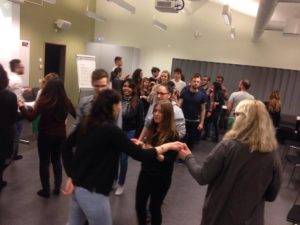 It's true that in this project you meet a lot of people and not always you conect in the same way with all. But it's interesting share with them different experiences and points of view.
In those days I could understand better other cultures. We could taste different foods, drinks, candies and typical dances.
Besides, all of us were speaking about our different NGO and we excanged information and how we work in our countries. We were doing a lot of games and activites and results were a lot of creatives.
It's an inspiration to find people in your way who follow their dreams and believe in themself!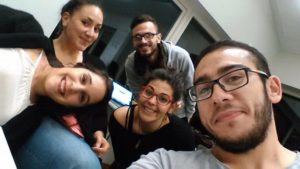 In addition, we were visiting Helsingborg.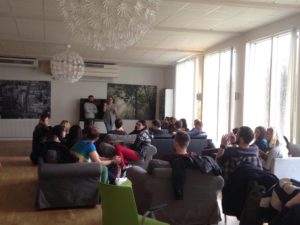 Other activitie was visit Refugees Camp in Örkelljunga meanwhile we could understand better the actual situation and we tried to put our feet in theirs place. We listened some personal history and it's remarkable the way they narrate it. On top, we learned some swedish word. It was so funny.
By the way, during the project was my birthday and thankful to Malika and Laura I had the best cake ever. They are my support here.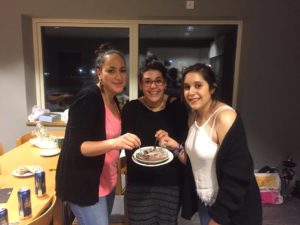 Thank you for your time,
Ha en fortsatt trevlig dag!
María.