12 Oct

Here comes Dennis

Hi!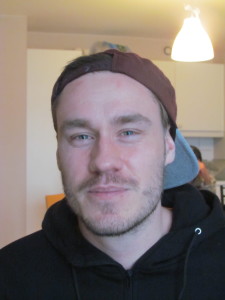 Last week, we have been pleased to welcome Dennis in IFALL team. Dennis is in IFALL as an intern and will stay four months. He is studying Pedagogy (field between social work and psychology) with a specialty on "Youth work and drug addiction" at Växjö´s University.
Dennis will work on our projects in Örkelljunga and Klippan. Being very dynamic and social, he will be in charge of sport and social and language activities. He will also work at "HVB home". Dennis is from Örkelljunga, so he will be able to provide a lot of information and tips about local life.
On Wednesday, the English Speaking Cafe will take place at 13.15 at the Utbildningscentrum instead of 15.00, spread the word about this change of schedule!
We hope to see you next week!
Malika