28 Sep

Spanish view

hej,

I arrived here close to a month and I have not had time to get bored. In this post I´m not going to write about IFALL, I want to tell you about how I´m getting used to this country and their culture. Yes, I say "I´m getting used to" because there are things that are so weird for me and I know there are somethings I don´t discovered yet.

Like you know I´m spanish, the first thing that shocked me a little bit was the mealtime.  Swedish people have lunch to 11:oo until 13:00h so, in Spain, we are used to have lunch to 14:00 to 16:00h and I know that now you are thinking how can I eat so late… but that´s what I thought when I arrived but changing late for early. But wait, in Spain we have dinner to 21:00 until 00:00h, that craziest for some swedish people but for me having dinner at 6:00 on the evening is absolutely impossible.  I have to get used to change my lunchtime because of my timetable but I´m sure I´m still going to have dinner at the "spanish hour". So please don´t call me crazy… it is only my culture 🙂 In the next post I will tell you more differents between Spain and Sweden.

Malika and me finally left Örkelljunga for a day because last weekend we visited Helsingborg. I have to say I fell in love with that city. It´s really beautiful, it has a lot of green and nice places, it´s not so big and there are a lot of life in that city. It was funny because when we arrived there were a lot of people on the street because that day there was a music exhibition, thing that we discovered later when we checked on internet. I´m going to put some photos of the trip.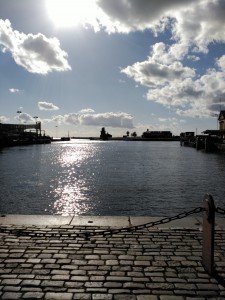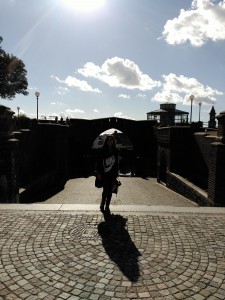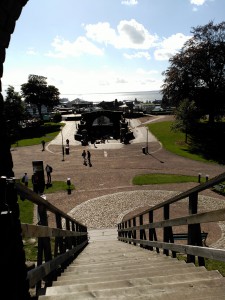 This is all for today, we will write in two weeks more or less. 
Have a nice week!!
Laura 🙂 
---