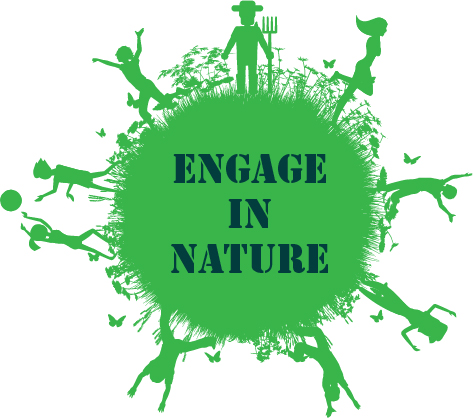 23 Sep

Engage in Nature with IFALL

"Engage in Nature" is a short term project which will be realized at an international level and is funded by the Key Action 1 of the Erasmus+ programme of the European Commission

Firstly, what is a Key Action 1 project? Key Action 1 organisations, such as IFALL, Faal Dernegi, Bauhaus Café CIC/Manor (Church of England Academy York),  Associazione†PrimOlio and SOPRO can apply for funding to run mobility projects to enable organisations to offer structured study, work experience, job shadowing, volunteering, training and teaching opportunities to staff and learners.

Beneficiaries are able to spend a period of time in another participating country gaining valuable experience of life, study and work with the aim of increasing the opportunities available to them in the future.

What is the project about? Young people today face some issues when it comes to accessing and connecting positively with nature. In today's society there are many stresses which mean it can be difficult for engagement or participation. There is a lack of knowledge also whereby a significant number of young people don't have the capacity or way of knowing how to survive or spend their time within nature.

Objectives: – Increase awareness about environmental issues.

– Increase practical knowledge in the nature.

– Combine sport and non- formal learning with nature

– Increase problem solving skills

– Expand meaning of nature among young people and connect with daily life

– Challenge young people to go out of their comfort zone.

– Provide youth leader tools to work in Nature

– To experience different natural environments; in the lake and in the forest.

Who is involved? The project involves IFALL and then also 4 other organizations from UK, Turkey Italy and Portugal.

UK; Bauhaus Café CIC/ is community pop up Café and art collective in Kent. It is organised and delivered by a group of young creatives and entrepreneurial individuals of all disciplines, who work together to create high quality educational and artistic opportunities for the most vulnerable and excluded residents of the county.

Manor (Church of England Academy York). Manor has a proud history, having served the young people of York since 1812. They are a Church of England academy and our Christian values guide, influence and underpin all that we do. They proudly strive to provide a 21st century education for our young people.

ITALY; PrimOlio is active in the field of European Mobility promotes non-formal education projects with the aim of developing a set of skills (creativity, initiative taking, teamwork, communication, abilities to interpret and take decisions, etc) for future trainers, even orientated to research between European countries.

– Exchange of best practices and experiences that relate to the whole of Europe , thus raising the quality of interventions aimed at different types of art and creativity skill-making;

– Practice of new methodologies and tools for learning and analysis of the related results;

– Promotion and participation in social and sociological research at the European level once the project is launched to test the increasing level of the interest and abilities for the participants;

– The creation of educational materials and outreach;

– Training courses, seminars and youth exchanges orientated to arts through theatre and creative outlook.

TURKEY; FAAL is situated in the Kecioren area which is one of the biggest district in Ankara. The organization has board and most of the board member are diverse background. Organization founded at the end of 2013. The other activities which Faal is conducting are: educational activities at local level and in network with local, European and International organisations, awareness raising activities, seminars and conferences, learning mobility, training courses and workshops oriented to capacity building of young people and exchange of good practice among professionals in different areas.

PORTUGAL; SOPRO – Solidariedade e Promoção is a Non-Governmental Organization for Development, nonprofit- making, founded in 1996, situated in Barcelos, Portugal. The SOPRO's mission is the "youth's education on solidarity and promotion of cooperation projects for human development in the world". As inspiration to future work, SOPRO has a vision: "to be recognized as a NGO consistent with its mission and values in its activities. To be a promoting actor of the participation of all and, in particular, of young people as witnesses and channel for the solidarity". SOPRO develops its activities at local and international level.

MAIN ACTIVITIES;

Advanced Planning Visit; The first meeting with take place in December 2018. During the APV, we will discuss and agree with all activities, check the activity place because the project will be based mostly on outdoor activities. In this occasion we will meet with the youth leaders and one youth with fewer opportunity in order to ensure they will be involved in the whole process.

Youth Exchange; The youth exchange will take place 21st – 28th February 2019 There will be activities near to a canoeing site; Fishing, lighting a fire, survival exercises, camping skills, natural plants identification, orienteering activities, map reading skills, canoeing, safety in the water and signs to watch out for and boating. There will be also be activities in forest of Strandhem, exhibitions, walking and hiking, 'Capture the Flag' type activities- making use of the environment for protection and camouflage.
| | | |
| --- | --- | --- |
| Bauhaus Café CIC | UK, Kent | bauhauscafe.co.uk |
| Associazione†PrimOlio | Italy | www.facebook.com/PrimOlioNGO |
| Faal†Dernegi | Turkey, Ankara | http://faal.org.tr/ |
| SOPRO | Portugal | www.sopro.org.pt |
| Manor Church of England Academy | UK, York | http://www.manorceacademy.org |
For more information please contact charlotte@integrationforalla.se
Funded by; and MUCF