08 Nov

STEPPING STONE

Hello!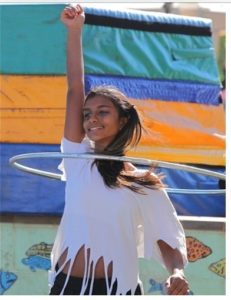 My Name is Madhavi Hunt and I have come to Sweden from Melbourne Australia to bring circus to IFALL. I started training circus at age 11 in Broome Western Australia; where I
had moved to from 10 years of age. I am now 19 and am over the moon to have been given this opportunity to share my circus experience and skills to the other side of the world.
From Broome,
I had moved to Melbourne without my family in 2016 to attend a circus university called NICA. (National Institute of Circus Arts) where I trained further into circus for one year. I then auditioned for a Diploma in dance at The Space of Performing Arts to attend in 2017 in which I was successful in, but then come July/August 2017 I was offered to a part of this project; and of course I accepted without hesitation.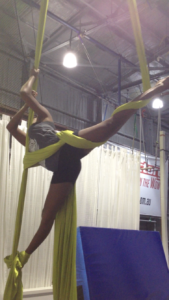 And now, after months of waiting on the organising, consulates, visa's, paperwork and delayed long hour flights, etc, etc.. here I finally am; arriving in whats supposedly 'not that cold' in which is absolutely freezing to me, I am safe and sound in Orkelljunga Sweden; have already met amazing people and now to be friends.
I am very excited to see what I have to learn and gain from this experience and meeting much more people, and of course, getting the chance to work with refugee's; I hope to change and inspire some of their lives and hope that circus can help find who they are as it did for me when at 11.