17 May

For those things that are priceless in life.

Sometimes we pay attention to the things that are more complex than to simple things. By simple I mean the things that are there, in front of you. Things that occasionally we stop paying attention. We love create difficulties and take stones road. We believe like that is how life works but NOT. You are who make it work like that.

Details, how many time you have passed without pay attention to small details? At times is that smile that someone give to us in the morning or the warmly hug from some friend.

We love give an excuses and future actions that never carry out. We forget that we are willpower. We let to feel anything, we let to appreciate the things. Our happiness stops mattering and we prefer to stay in the middle of the way.

If you want to change your life… Try again to do the things that you love, those things that inspired you and make you happy. Don't let that anyone curb your desires. Smile to the people that you love and give your best.
Have a friendly get-together, eat your favorite food again. Find what you love and let it kill you.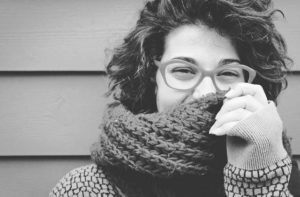 Come back to life and enjoy yourself. To fill with those things that are priceless and are where you least expect it.
INSIDE YOU.
Lot of hugs for everyone,
Maria.