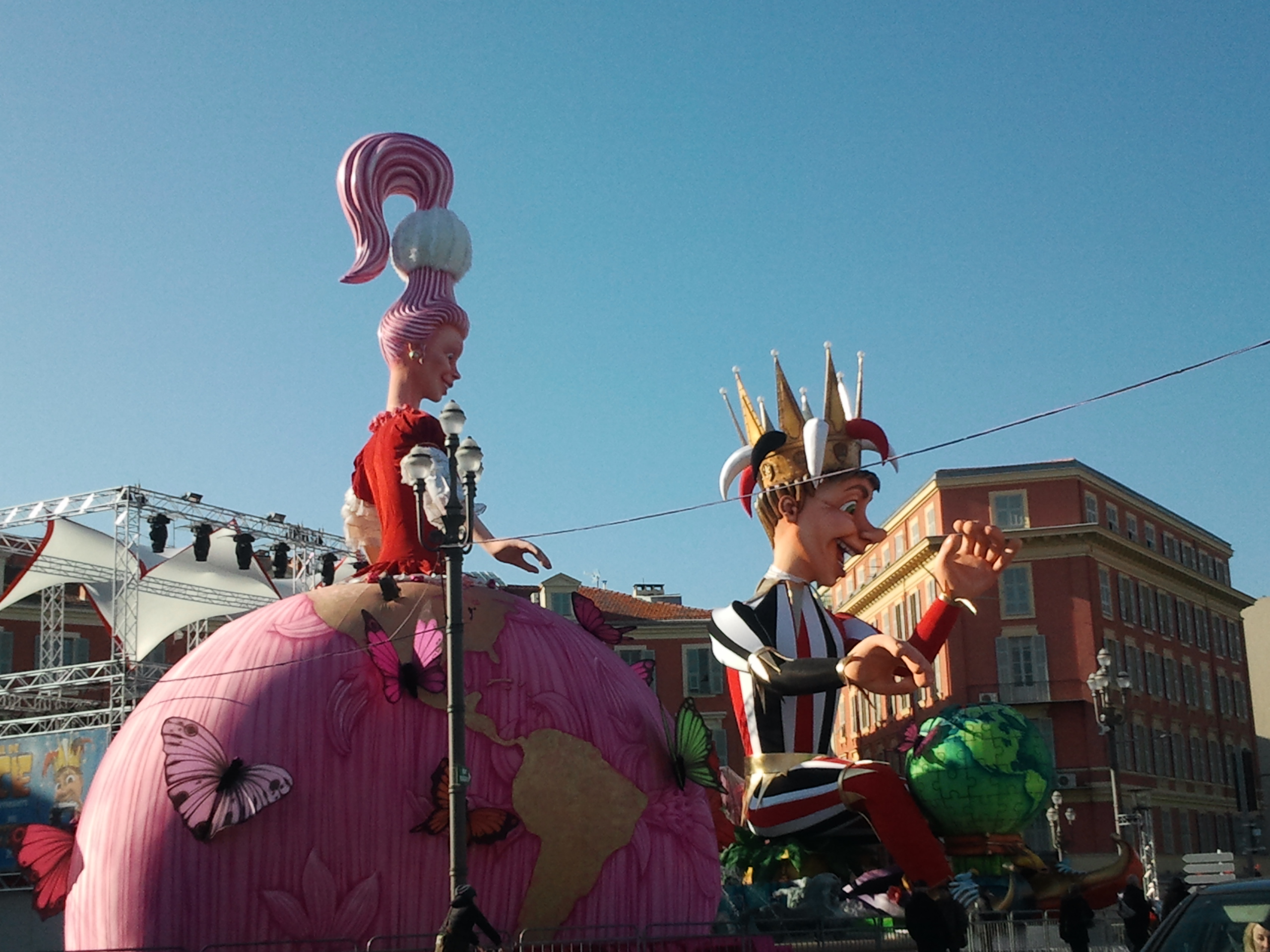 16 Feb

Wintertime traditions

Hej hej,

Here is time to share some of my traditions. February means for me carnival season. From where I come from, carnival is very important. It is an important moment in our school year. I was surprised that it is not very well-known here and not celebrated. Actually carnival is celebrated throughout the world.

Carnival has two distinct origins. It comes from Greek mythology and is linked to Dionysus. Men used to dress up with animal furs and plants. It was a ritual to make spring come back and celebrate the end of a tough season and the beginning of a new season synonym of birth. The other origin is linked to Christianity. Carnival was the period when people were partying one last time before Lent.

In Nice, we have one of the world´s most famous carnivals, together with Rio and Venice. This tradition in Nice dates back to the 13th century and nowadays annually, over a million visitors are coming for this carnival. Every year there is a different theme, for example in 2016 is called "King of media". Every year, a special theme is chosen. Craftsmen create floats and giant figurines of paper. The "King of the Carnival" (one of these giant figurines) opens the carnival and the parade. During the parade that takes place throughout the city, the "battle of flowers" happens. Flowers from our region (jasmine, mimosa and so on) are thrown to the public. The last day, the King is burned down. Visitors are wearing costumes and a real party is going on in the city, where everybody is throwing confetti and various kind of serpentines. At schools, pupils and students are wearing costumes that day. We usually also take a class-picture that day (besides the picture we take at the beginning of the school year). In my region, the death of winter used to be represented by a human doll made of straw, dressed in rags. People hated this character and it helped people taking their frustrations accumulated during the whole year out. Wearing costumes was also a way to reserve hierarchy: poor people could pretend to be rich, old to be young, and so on. PAILLASSE As a kid my grand-mother and my mother used to sew new costumes of us every year. I had the privilege to choose what I wanted to become and I was somehow assisting them sewing. Our family took this task quite seriously and we always ended up with amazing tailor-made costumes.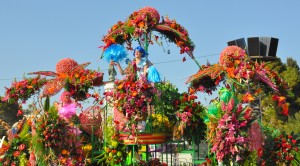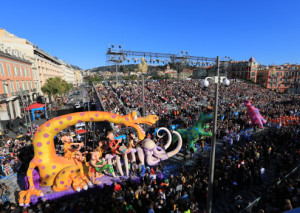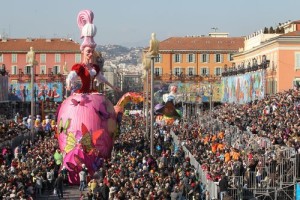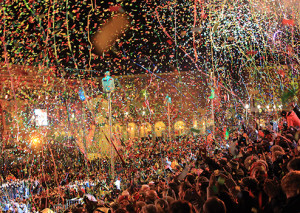 Another tradition that comes with carnival is food: crepes (very thin pancakes made of flour, milk, eggs) and Angel wings ("bugnes" and "Oreillettes" in French, kind of buns). Candelmas ("Chandeleur" in French) is a Christian holiday that takes place on the 2nd of February. In France, people used to eat crepes, bugnes and/or oreillettes that day. Even if it lost its religious meaning, the tradition of eating these sweets that day remains.
(Bugnes left; oreillettes right)
At the same time and only few kilometers away from Nice, the "Fete du citron" (Lemon Festival) is taking place in Menton (French city between Monaco and the Italian border). Menton´s area is one of Europe main producers of Lemon since the 15th century. The festival started at the beginning of the 20th century and is similar to the carnival of Nice: every year there is a different topic, floats made of different kinds of citrus fruits…
Pictures from Menton 🙂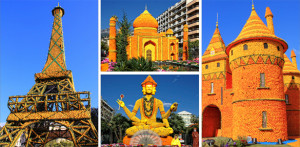 These traditions and events are one of those that are making my region attractive 😉 come for a visit if you want to know more 😉
Malika