03 Oct

The Journey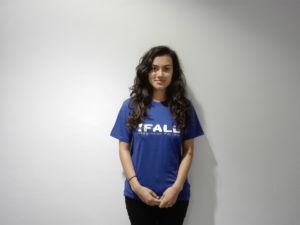 Hey, my name is Simran and I'm one of the new IFALL volunteers.
My move from London to Örkelljunga began at 7:00 am, on a mildly chaotic Friday morning. I woke up feeling excited, terrified and detached all at the same time. However, underlying the roller coaster of emotions was a sense of calm because I knew that everything would be fine. I had a good feeling about IFALL and that was enough to hold my nerves. Although, this stillness was soon to be tested.
By 11:30, goodbyes had been exchanged with my family and I was on my way.
My journey here consisted of two flights and one bus ride. Everything was going smoothly until my first flight was delayed :/. Due to this I had just 15 minutes to get off the plane, pass through passport checks, run to a different terminal (with my rucksack and small suitcase), go through airport security and finally run to my gate. I made it with one minute to spare. THAT was complete and utter turmoil. Anyway, after making the shameful walk down the aisle and avoiding a mini meltdown I once again resumed my previous calm state.
By 20:30 pm I reached Örkelljunga Bus Station where I was greeted with a friendly welcome hug by Enes. This and the fact that a group of IFALL volunteers were waiting for me with tea and a delicious mud cake (that they had baked), told me I had made the right decision to come here. I could not have asked for a better welcome and I truly appreciate the warmth with which I was received.
Now I can't wait to get stuck in and do some work!