14 Mar

IFALL annual meeting

Hej,

Last Wednesday, IFALL annual meeting took place at Församlingshemmet. IFALL activities and financial report for 2015 has been presented. Part of IFALL board (styrelesen) had been elected and a new chairman has been elected. IFALL is pleased to introduce the composition of its new board: Boel Skoglund, Kim Andersson, Birgitta Persson, Amar Amer, Ibrahim Ahmed, Mazen Al Hosni, Necmettin Meletli (Neco), Annette Rosengren and Stig Magnusson. Mazen Al Hosni has been elected as IFALL chairman for a period of one year. IFALL secretary is Boel Skoglund, Treasurer is Necmettin Meletli.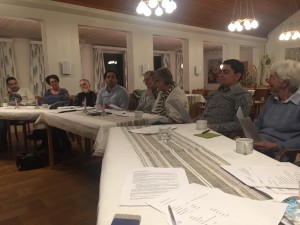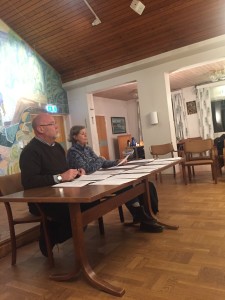 IFALL would like to thank Coop for sponsoring this special event.
We hope that 2016 will be even more successful than 2015. An increasing number of projects have already been approved for 2016. It means that IFALL will be able to provide more opportunities for local people in terms of projects at local and international level. We are looking forward to welcome new members and volunteers and develop all together new ideas and projects.
Don´t forget to keep being posted by following our activities on social media!
Have a nice week 🙂
IFALL´s team