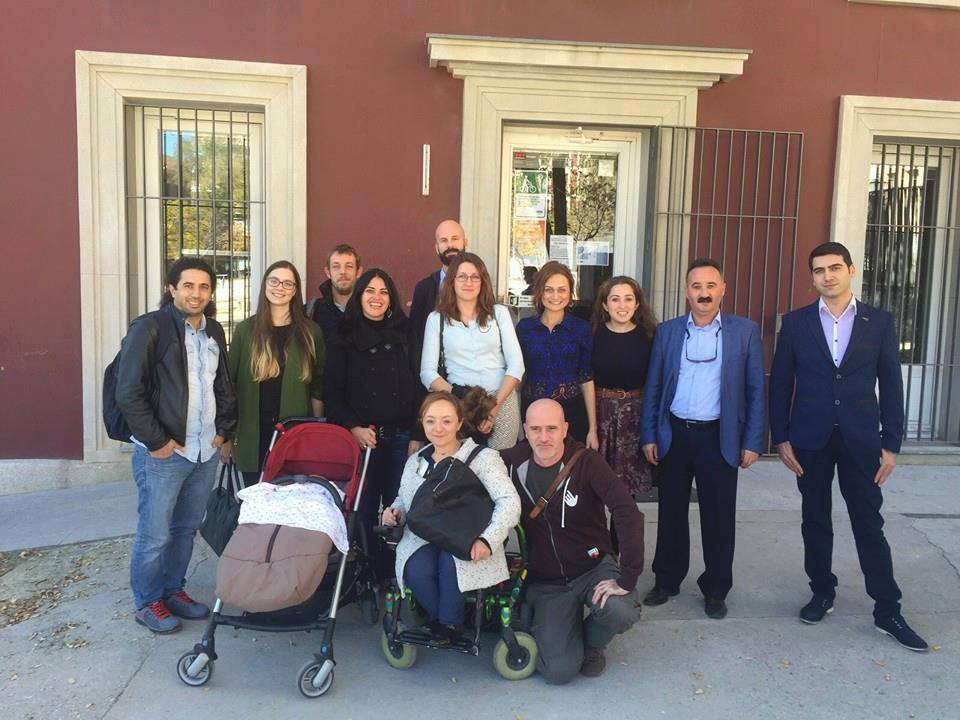 17 Nov

IFALL in Madrid.

During 10th-15th June two members of IFALL, Neco and Charlotte, went to Madrid for the first meeting in a two-year project; Networking for improvement independency and entrepreneurship to disadvantaged women which is co-funded by the Erasmus+ programme of the European Union.

It involved other organisations from Italy, Poland, Turkey and Spain. This project is all about empowering disadvantaged women e.g. refugee, immigrant or disabled because for these reasons they are struggling to get into the labour market or are unable to develop their skills or reach their goals or aspirations. Each organisation has a specific area that they are working with but all have connections to women who are disadvantaged.

Here is just a short summary of the things we did and how we developed as an organisation.
This is a new area for IFALL as we are normally working with young people so we are open to learning and growing in this area.

We identified the current issues for women in Sweden and the other EU countries involved. Also we showed the differences in the labour markets, gender gaps in pay and the work each organisation is doing currently!
We have been informed of many opportunities that women can be involved in abroad and locally!
The first will be in Madrid where 3 women participants and 3 staff of IFALL will have the opportunity to go to increase their ICT competencies. Also it will also be a great place for participants to meet other women and learn from their experiences that can be a new and exciting experience for them. IFALL will be informing everyone about the project and any relevant information on their Facebook page. If you are a frequent visitor to the IFALL office you will be able to find more visual information there. COMING SOON! 
Currently IFALL has a Women and Girls group that is meeting every Friday between 15:30 and 17:00. It can be a great place for you to learn more about these opportunities but also to meet other women. We have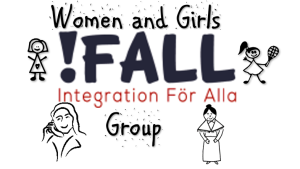 previously been doing handy craft activities, knitting, crochet and of course had fika together! Come along if you are able on Friday. Children are also welcome.
If you think these are opportunities you can benefit from contact Charlotte by email charlotte@integrationforalla.se or come along to a Friday Women and Girls group.