08 Nov

Impressions from Stockholm

Hey,

If you're reading our blog, you know that we went to Stockholm two weeks ago. First of all, even if I really enjoy my stay in Örkelljunga and I truly appreciate among other things its quietness and peaceful way of life, I think it is good from time to time to get away and to go to a bigger place. Secondly, I've heard a lot about Stockholm (surprisingly not necessarily in a good way) and was quite excited to visit it so I could have my own opinion. Plus it's always interesting to visit a capital that has historical monuments and cultural places.

During our seminar at Bromma folkhögskola, the school attack in Trollhättan took place. The next morning, a ceremony of reverence was organised in the school. We talked about the attack and related topics.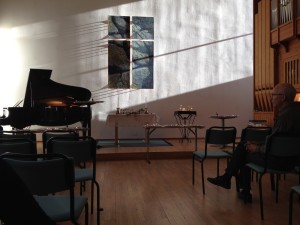 Due to our limited time there, we only had time to visit Gamla Stan and Nordiska Museet. The weather was incredibly warm and nice, so we have been able to spend almost all of our time outdoors. I truly appreciated the Nordic Museum and I think it is one of Stockholm must-see! I discovered some facts and history about the Sami people and I now would like to learn more about them.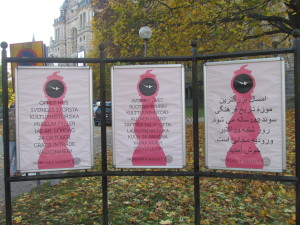 We also took the opportunity to go to Stockholm central station to see by ourselves the situation there since Sweden has been under the spotlight for the past couple of months. What we can see first is the amount of volunteers (clearly identifiable by the orange/pink/yellow jackets) present around and in the station. Then the fact that the Migrationsverket, the Red Cross as well as other NGOs have their stands in the station is heart-warming. NGOs in my country, throughout Europe and worldwide are doing their best to deal with the current crisis, but it could be great that all the States and governments take the issue seriously. I feel priviledged to witness what Sweden is doing right now. I was previously linving in Slovenia and working with asylum seekers and refugees there. Of course, I've heard a lot about Sweden before coming here. But seeing it is another thing. I have news from friends that are volunteering in Slovenia, specially at the Slovenian-Croatian border. Have a look at what's happening there: situation at the border and condition in refugee camps. Who deserves to go through this and to live in that conditions? Remember, we're all humans.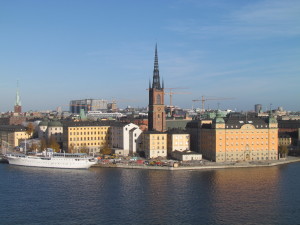 To conclude on something positive, it was great to meet other young people from different backgrounds and to share our experiences. We had such a perfect time in Stockholm! Looking forward to our next seminar in March with this wonderful group of volunteers to see more about the city!
Have a nice week!
Malika