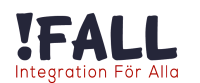 25 Apr

Youth Inclusion



Transnational seminar about youth inclusion in Spain
26 participants from 6 different countries will meet in the Hotel Centro of Vitoria (Spain) from the 16th to the 23rd of May 2015 in order to exchange good practices and cooperate together on the inclusion and entrepreneurship of youth through non formal education methodologies.
"Increaction+: Intercultural and Creative Actions for Inclusion" is a transnational seminar developed thanks to the support of the Erasmus+ programme within its Key Action 1 to promote projects for the mobility of young people and youth workers. The project, coordinated by the Spanish organisation Bitartean Jolasean – Entretanto Entretente will join together other five organisations from Czech Republic (Dům narodnostnich menšin o.p.s.), Greece (M.K.O. CIVIS PLUS), Italy (Soc.Coop.Sociale EOS), Latvia (Shelter "Safe House") and Sweden (Integration For Alla (IFALL)) in order to cooperate and exchange good practices about initiatives related to interculturality, social inclusion and integration of youth at local level involving at the same time immigrants and local population. The seminar will focus on tools or projects that the partner organisations use regularly to promote the youth participation and entrepreneurship on this field using indirect approaches and non-formal methodologies to involve the whole population of an area. Furthermore, "Increaction+" aims to create new networks and links among organisations from different countries that could set the bases of future cooperation through the European programmes available to promote the inclusion of young people with fewer opportunities and their inclusion at local or international level. Besides activities to exchange best practices and learn about the partner organisations involved on the seminar, participants (including youth workers, NGOs representatives and youth users) will also take part in workshops, training sessions and dynamics focused, not only on getting to know the environment of the project, but also the cultural and folk reality of the partner countries.

Those people not attending the project will have the possibility of following the seminar online thanks to its website (http://increactionplus.blogspot.com.es/). You can also join its Facebook group in order to be aware about the seminar development and get to know more about youth inclusion and transnational working at social level (https://www.facebook.com/pages/Increaction/1416609791966485?fref=ts).
For more information or further details about "Increaction+", please contact the partner organisation of the project located in your country (http://increactionplus.blogspot.com.es/p/project-partners.html).